Characteristics of Hollow Encoder
The hollow encoder is a hollow type rotary switch, and its rotating belt is located in the top outer ring, and the top button is installed by the way of clamping. The hollow encoder is characterized by a hollow design, which can be more easily placed in electronic applications such as digital tubes, and can make its knob carry the screen for easy control and use.
The characteristics of the hollow encoder are also better to feel, its size is generally larger than the conventional rotary encoder, and through the clamping method, it can be more lightweight installation and operation. And the stability is stronger, will not easily produce shaking, loosening and other situations.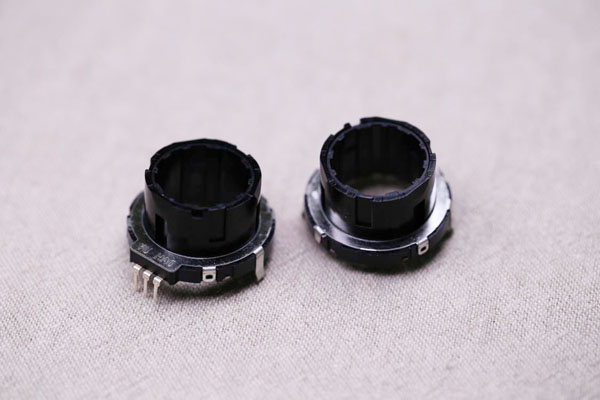 Hollow encoder monthly output of 50,000, you can provide free samples.